SYI News & Updates

 
Check out what we were up to in June and July 2022
SAGACITY SUMMER 2022

In July 2022 we hosted our SAGACITY summer camp and selected a group of amazing scholars

 

to "Invest" in personal and financial wellness. Check out some of the thrilling experiences we had together for our second summer camp and our first in person 7 day summer camp. Our first day, we checked in with daily Covid testing and

 

had breakfast before we traveled to USC. Once we arrived at USC, we had the pleasure of having two tours, the first of the USC campus, and the second with Dean of Admissions, Mrs. Allyson Hill who provided an intimate tour of the Annenberg building exploring the fields of Communication and Journalism. The girls sat a roundtable with Mrs. Hill to discuss their goals and aspirations, as she encouraged everyone to brainstorm on several ways to get to where they were hoping to be.

 

The second through sixth day we stayed on campus hosted by WELL Ministry at Grace United Methodist Church, Los Angeles. The students worked on their personal portfolio that included crafting their resume that would undergo several drafts before being reviewed by top executives at aircraft corporation, Boeing. Simultaneously, the girls created individual SMART goals with realistic steps on how to achieve a successful result. Finally, the girls workshopped with poet, Alex Petunia their first works of poetry to be published in a Zine they received on their culminating day. Additionally, the girls were enriched with daily lessons that focused on understanding four financial topics: budgeting, credit, taxes, and navigating higher education with little to no debt. In doing so, students were able to articulate their SMART goals into a more concise and foreseeable nature. Each day students were given daily challenges to complete in order to acquire points towards winning a personal laptop. The students were optimistic and many participated in these daily challenges that tested their comfortability with taking risks and meeting new people.
Every day the students were introduced to leading professionals predominantly women who supported in exposing the girls to various career paths that they would not otherwise have access to. From Los Angeles Fire Department Chief, Kris Larson who challenged the girls to move from silence to action, and lawyer and real estate investor Ashley Harris who shared the accessible tools to break generational poverty, they were able to stay inspired and learn multiple pathways towards a fulfill and fun career. Our final day together, we celebrated with our partner East Los Angeles College at their South Gate campus to promote hands on Healthcare activities that promoted access to STEM pathways. Following the activities, each student received their certificate of completion, and gave away three laptops to the those who had successfully completed each daily challenge. Overall, it was a successful and thriving space for girls to acquire power in their finances, career, education, and personal wellness.

 
Meet our Speakers
Check out what students walked away with from each guest!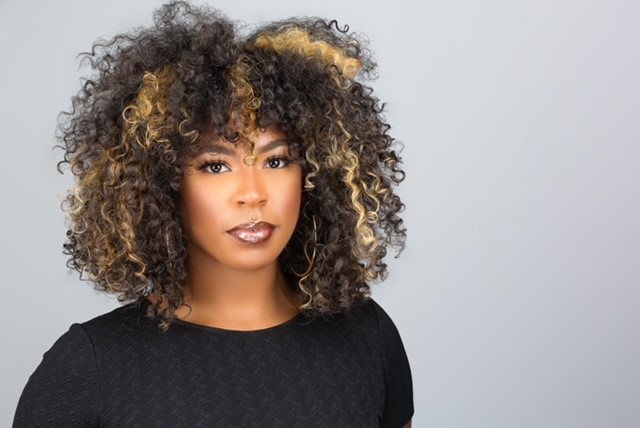 Thank you Mrs. Allyson Hill for taking the time from your busy schedule to speak and have lunch with Sagacity Summer Camp last Wednesday. First of all, I have to thank you for the delicious lunch. I have officially found my new favorite sandwich! Secondly, I am so grateful to have been involved in an insightful, enlightening conversation with you. I appreciate your guidance and assistance on how to make our career goals/dreams come true. Your advice and wise words continue to resonate with me. I also immensely enjoyed our tour around the USC campus. USC is definitely on the top of my list because of its welcoming community and amazing opportunities. Once again, thank you for an amazing day! I hope you have a wonderful weekend and I look forward to hearing from you soon! – Veronica Peña
Good Afternoon Chief Larson,  it was an honor to have you talk to us at our camp to tell us a bit about all of your accomplishments and experiences. I will always keep in mind that things will never get easier, but we will become stronger. Women can do anything that they put their mind to do, just how you kept going and achieved to be chief. Inspired me to push myself regardless of how hard it gets because eventually, I will get to the top. Thank you for your time and have a nice day 🙂 – Tirza
Nurse-poet Alex Petunia facilitated the poetry meditation and healing poetry workshop where students produced an individual work of poetry published in their very own Zine! With intentional prompts, guided meditation and questions each girl submitted their own unique work and shared apart of their testimony.
Professional make-up artist and yoga-instructor, Ciarra Pringle created a safe space for students to use meditation and yoga flow as a healing tool to release unwanted feelings and find a state of peace utilizing body and mind connection.
Juliana Mi is an Engineering People & Talent Lead at Boeing supported with providing top level executives to review and provide tailored feedback to students' resumes.
Thank you Ashley Harris for taking the time from your busy schedule to speak with Sagacity Summer Camp yesterday. I immensely enjoyed the inspiring story of your growing relationship with money, investments, and risks. I have always been fearful of money, and risks are not something I'm fond of. However, your story helped me realize that everything good comes with a level of risk, and sometimes you just have to take a leap of faith. I also learned so much from your informative slides that are still resonating with me. Once again, thank you for your time and I hope you have a great rest of your week!
August 14th is Financial Awareness Day!
Follow these quick tips for financial liberty!
Quick Tips for Financial Wellness
Budgeting can be scary. What is more scary is not knowing where your money is going. August 14th is Financial Awareness Day. Simply Youth Institute wants to remind you that starting today will change your future no matter what age you are. We've compiled a list of helpful tips to assist you on your financial journey no matter where in that journey you are. Remember, you are always in control!
Create a monthly Budget
Regularly review your pay stubs and your budget

Review and make sure you are taking full advantage of company benefits 

Review your Debts

Check your credit score

Anticipate large expenditures and emergencies

Check on your investments
Creating a monthly budget and listing your income and expenses is the first step to financial freedom. Knowing exactly where your money is going will assist you in tracking your expenditures allowing you to save more money and make smarter financial decisions. Revisit this budget regularly to keep yourself accountable.
Use this link for an easy to follow budgeting template by The Budgeting Mom.
Check in on investments and rebalance if necessary
If you work for an employer that offers a 401(k) plan, always utilize this. If they offer a percentage match, always contribute so that you can collect maximum matching contributions. This is free money. Know which investment firm your investments are held with and create an online account. 
If your employer does not offer a plan or if you would like to have a separate investment portfolio, open an IRA (Individual Retirement Account) or a Roth IRA. Learn the basics of investing and create an investment strategy for your portfolio. As  time passes, your investments will grow at different rates. It is important to periodically rebalance your portfolio to original allocations so that you stay on your projected path. To figure out which account is right for you, visit this link to learn the differences and then open an account if you don't already have one!
Check your Credit regularly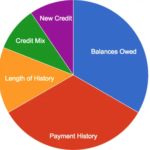 Knowing where you stand in the eyes of financial institutions is important so that you are aware of your financial options. Check on your credit score regularly to ensure that you are aware of any potential accounts that you need to tend to. This is also a vital step to ensuring that you have not become a victim of identity theft. Checking your credit score is made easy through many major banks as well as a great free app called Credit Karma. 
Take care of self
If you work for an employer that provides or if you pay into a healthcare plan, make sure to utilize it. Many employees pay hundreds of dollars a month toward healthcare plans that are not utilized. This can be a large money hole if you are not scheduling regular check ups and looking into the benefits that your health plan offers. In many instances patience can have all or a portion of services covered that some may not take into consideration such as rehabilitation through massage and acupuncture. Look into your health plan and redirect your money towards your health. Invest in yourself!
Student Spotlight
"Without access to technology, women like me would not be able to locate resources and opportunities for advancement," 17 year-old senior Tirza stated as she received her personal laptop donated by DAG Tech which specializes in providing managed IT services to businesses.
Let's celebrate Tirza today! Look out for our other 2 winners ! Thank you for being apart of a community that is working to make more positive impacts in the lives of amazing young women, like Tirza.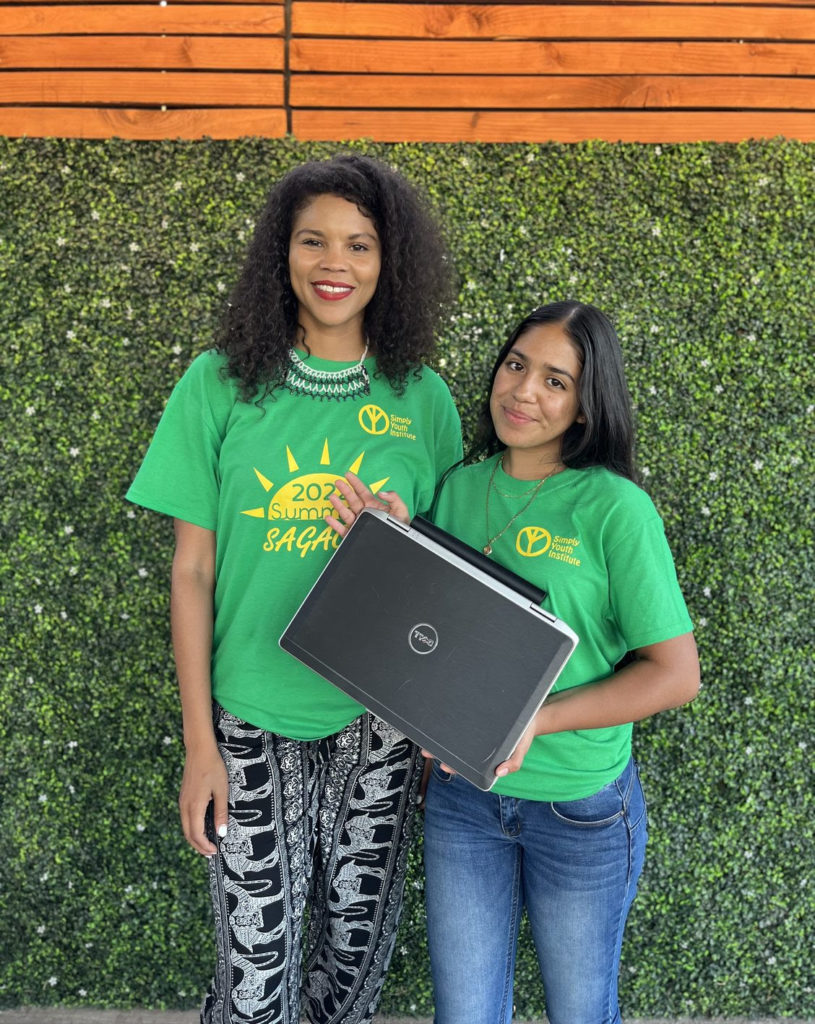 Staying Connected
Awaiting news for the Cal Money Smart Grant 22-23 – please keep us in your prayers.
Excited to work with high schoolers this fall in our area to teach budgeting, credit, taxes and navigating higher education with little to no debt!
Thank you for all your support and joining with us to transform lives. As we prepare to celebrate three years in service, we will give away one $50 Best Buy Gift card to a new monthly donor, become one for as little as $5 in month and be apart of changing young women's lives,  support here.
Message from Founder
Persecution of Black Women
By,
Wynter Eddins
There is hope, but there is also much turmoil in our community. For example,  inflation and rising prices, increased violence in schools and neighborhoods, and the violence and eradication of women's rights are daunting. I argue that historical and modern day harm to Black women is effecting the overall health and resilience of our communities. Witnessing women of color break barriers, set bars that spotlight their creativity, innovation, physical and mental abilities which are a testimony of resilience  and self-determination to become leaders in industries from beauty and entertainment to healthcare and technology, Black women are showing up. Then, on the other side, I see Black women being persecuted, being made an example out of, being mocked and vilified, and publicly attacked for being frankly a Black woman. I see Black women like Brittney Griner being strung up by government's silence and complacency. I see women of color like Brianna Marie Grier, Brianna Taylor,  Sandra Bland, army specialist Vanessa Guillen, and so many others whose precious lives were stolen and justice has not been served. Why does justice falls short for her?  Are we not individuals with a right to self determination and a freedom to live our lives in a state of peace?  I return to hope, and action, without it we will continue to fall short for those whose lives deserve to be fully recognized. Let's see each other, really see each other, and continue to invest in our youth no matter what the current landscape looks like. We can surely heal and uplift our communities together. 
---